About Us
Wild Compass Photographic Adventure Tours is photographers Shayne McGuire and Danny Sullivan.
Shayne's Bio - I teach photography at Tri Community Adult Photo Education in West Covina, CA. I have been running the tours for over 5 years and workshops for 4.
I recently won PPLAC's Nature photographer of the year, 2013 in Jan of 2014. I run workshops and photographic tours in Africa, Alaska, Montana and Arizona.
For many years I exhibited and sold my photographic work at Celtic/Irish/ Scottish festivals. All my work was shot on film and hand developed by myself in the darkroom. Besides my passion for landscape and Celtic ancestry, wildlife was always #1. I now exhibit my work at San Dimas festival of the Arts in mid Oct.
My work of Ireland, Scotland and England has been published in catalogs, magazines, and on t shirts and books. Several pieces have been featured on TV shows.
My workshops are all hands on help, and on my tours, I am constantly checking to make sure everyone is happy with the shots they are getting.
Danny Sullivan is the other half, he has merited mutliple times in local photographic compeitions, and is always on hand to help with equipment and settings.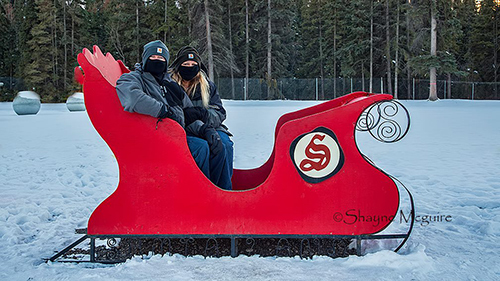 ©Shayne McGuire 2015